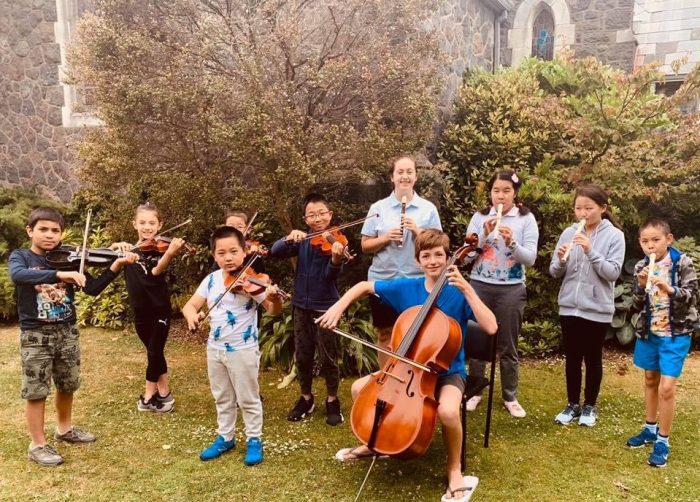 Christchurch
Clarinet Lessons, Guitar Lessons, Keyboard Lessons, Piano Lessons, Violin Lessons, Viola Lessons | Aural Lessons, Ensemble Coaching, Song Writing Workshops, Theory Lessons, Composition Lessons, NCEA Music Tutoring, Posture for Singers and Instrumentalists
---
Qualifications:

BMus (Hons), MMus,

Styles:

Classical, Pop

Suitability:

All ages, All levels
---
Bio
Melody Music Studio is one of the most professional music schools in Christchurch,
Our goal is to ensure that music learning is a lifelong activity and to instill a love of music in each student as well as promote musical excellence in whatever instrument they choose to pursue.
---
Teaching Info
Instrumental Lessons
Violin & Viola 
"The violin — that most human of all instruments…" Louisa May Alcott 
The Violin and Viola lessons are available for all levels and ages.
Voice 
"The greatest musical instrument given to a human being is the voice." Dayananda 
Voice lessons are available for all levels and ages in Classical and Pop style.
Guitar
"Nothing is more beautiful than a guitar, except, possibly two." Chopin
Guitar lessons are available for all levels and ages in Classical and Pop style.
Piano 
"The piano is an orchestra with 88 things, you know." Vladimir Horowitz
Advanced level: preparing for Grade 6 and above exams ( ABRSM, Trinity College), Diplomas and Scholarships
Beginners: School-age students
Adult: Special lessons designed for adult learners
Lesson Time: Lessons are through the week. Please contact us for availabilities.
Lesson duration: Lessons are offered in 30 minutes for beginners, 45 minutes for Intermediate learners and 1 hour for the advanced learners.
Lessons Fee:
$32 for 30 minutes
$47 for 45 minutes
$64 for one hour
Instrumental Ensemble Coaching
Playing in an ensemble allows students to develop teamwork skills, sacrificing one's ego to benefit the team. Students learn to listen and non-verbally communicate with each other to create music as a team. Also, participating in an ensemble will help with social and emotional well-being, While we may spend many hours practising and mastering our own instrument, the best memories of making music are always of making music with others, as an ensemble.
To participate in an ensemble students will be selected by an audition, each group will perform at Melody Music annual recitals. Our coaches will also prepare ensembles for Instrumental Competitions.
All levels and instruments are welcome.
At Melody Music, we offer the following instruments. However, please let us know if you wish to learn an instrument that is not listed below.