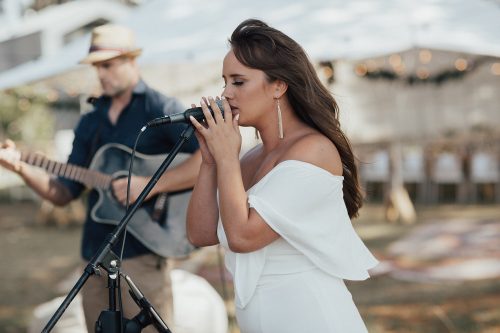 Auckland

Singing Lessons | Artist development, Song Writing Workshops, Theory Lessons, Jazz Improvisation Lessons, Skype Lessons
Pricing: CASUAL: 30 min: $70+gst | 60 min: $100+gst | 10 x 30 min Lessons: $600+gst ($100 discount) | 10 x 60 min Lessons: $800+gst ($200 discount)
Styles: Jazz, Pop, Commercial, Rock, RnB, Contemporary
Suitability: Children and Adults welcome!
---
Bio
Initially trained in Ballet, Jazz and Tap with formal qualifications from the Royal Academy of Dance, Ra has always had a passion for the arts.
While completing her Bachelor of Commerce from the University of Auckland, Ra became heavily involved in the music scene. After being scouted by overseas agents, she left New Zealand at the age of 23 to perform in 5 star hotels in over 10 different Countries.
Ra discovered her love of teaching when she began tutoring students at the International Music Institute in Abu Dhabi.
She has a passion for helping those with special needs and those who are less fortunate than others.
Lessons include ways to improve:
. Vocal range and power
. Microphone technique
. Recording voice for studio purposes
. Breathing, projection and articulation
. Stage performance
Experience:
International contracts with
. Hilton, Kuala Lumpur (Malaysia)
. Crowne Plaza, Shenzhen (China)
. Grand Hyatt, Bangkok (Thailand)
. Grand Hyatt, Seoul (South Korea)
. Hilton, Abu Dhabi (United Arab Emirates)
. Grand Hyatt, Shenynag (China)
. Jazz@pizzaexpress, Abu Dhabi (United Arab Emirates)
I also taught vocal lessons part time at the Abu Dhabi international music institute (Children and Adults).
I am currently performing at gigs around the country with highly renowned New Zealand recording artists. I will be the opening act for Dave Dobbyn at 'Concert on the Green' January 13, 2018.
Music genres include:
. Jazz
. Pop
. Rhythm and Blues
. Commercial/Top 40
. Rock
Please copy and paste this link in your browser to see Ra's Promo Videos:
http://www.findaband.co.nz/artist/ra-toia-duo
http://www.findaband.co.nz/artist/ra-toia-band
—————————————————-
I do not specialise in Classical music training.
All ages are welcome from beginners to professionals.
Call or text 021 0298 3094 for more information.
---
Teaching Info
I like to begin with a free consultation with the student – From here, I will gain an understanding of the student's goals and plan their lessons/program to cater to the individuals needs.
The most important thing to remember is that Music is enjoyable, and there should always be an element of fun.