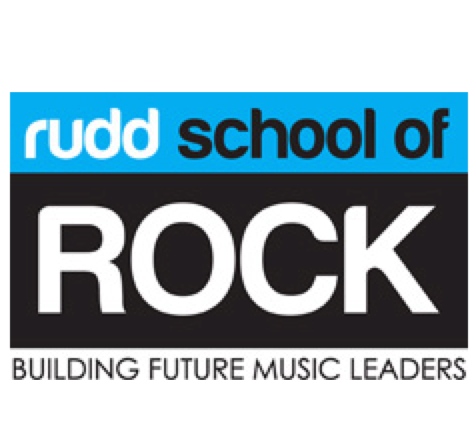 Auckland
Bass Guitar Lessons, Drum Lessons, Guitar Lessons, Keyboard Lessons, Piano Lessons, Percussion Lessons, Singing Lessons, Ukulele Lessons | Artist development, Aural Lessons, Ensemble Coaching, Song Writing Workshops, Theory Lessons, Composition Lessons, Jazz Improvisation Lessons
---
Qualifications:

30 years real-world music industry experience

Pricing:

affordable individual music lessons

Styles:

Rock, Pop, Classical, Jazz, Country, Blues + More

Suitability:

5-75 years beginners to advanced
---
Bio
Rudd School of Rock is an Auckland based music school specialising in music lessons/tuition and coaching for Guitar, Drums, Bass Guitar, Ukulele, Keyboard/Piano and Singing/Vocals for kids and adults from beginner to advanced levels.
We have teaching locations in Auckland City, Eastern Bays, East Auckland, and the North Shore.
Do you want to learn to play a musical instument from the best teaching team? Do you have your sights set on becoming a rockstar, forming a band or performing on stage? Don't settle for sub-standard franchised group lessons. Learn with the experts at Rudd School of Rock. You won't see better progress and results.
We offer individual musical instrument tuition with expert teachers with real-world music industry experience who are passionate about music, the instruments they teach, and bringing out the music star in you. Rudd School of Rock's mission is 'Building Future Music Leaders'.
We want you to be your musical best, by learning with the best!
Rudd School of Rock Director Peter J Rudd is an award-winning musician with 30 years global music experience. He founded Rudd School of Rock in 2005, with the aim of developing a music school in Auckland that provides music tuition of the highest quality – the kind of teaching that inspires true musicianship, encourages a lifelong love of music, and lays firm foundations for budding music performers and creators of tomorrow.
We don't just teach you to read music and play songs. We aim to teach you to master the techniques that will make you a top guitarist, singer, keyboard player or drummer and we teach you to understand the inner workings of music so you have the foundation knowledge required to create your own original songs and signature style.
We offer professional tuition in:
– Guitar (Acoustic & Electric)
– Bass Guitar
– Ukulele
– Drums & Percussion
– Keyboard & Piano
– Singing & Vocals
Be Your Best By Learning With The Best. Call us today!
Phone: (09) 479-1081
Email: info@ruddschoolofrock.co.nz
www.ruddschoolofrock.co.nz
"Our son has just completed his first term of singing lessons with Rudd School of Rock and and has thoroughly enjoyed it. He has never had lessons before but loves to sing and his teacher has really helped his singing improve as well as his confidence. She has a great way with children, is very patient and kind and plans the lessons around the ability and interests of the individual student. She is very inspiring, and a lovely young lady."
K Jefferson
"My son has had lessons with Rudd School Of Rock for several years now and is loving learning guitar. He is progressing in leaps and bounds thanks to plenty of practice and his teacher's patient and professional teaching methods. I would recommend lessons with Rudd School Of Rock to anyone wanting quality music lessons for their son/daughter or even for themselves!"
K Rassie
"My son has been having lessons with Rudd School of Rock for a couple of years now. During that time he has become a much more confident boy. Fraser really enjoys the lessons especially as his teacher goes out of his way to find songs/music that Fraser is keen to learn."
S Lynch
"To anyone considering learning to play guitar, I have had the pleasure of learning with Rudd School of Rock for over five years now and have enjoyed every moment. My teacher's dedication and interest in my progress made all the difference to me. He's a wonderful conscientious teacher that goes out of his way to make every lesson count. I can't thank him enough for all the work he's put into my playing. I can't recommend Rudd School of Rock enough!"
Peter Cook
"Rudd School of Rock taught my daughter guitar from when she was a complete beginner. Her teacher was very patient with explaining the chords and how to read the music. He made the lessons relaxing and fun while still focusing on improving her skills at every lesson. My daughter learned to play quickly and well under his guidance. I would recommend Rudd School of Rock to anyone who is looking for somewhere for their children to learn the guitar."
J Hill
"Our 9 year old daughter thoroughly enjoys her guitar lessons. We wondered if Isla's desire to play guitar was going to be a one-term wonder inspired by her meeting Jamie McDell but, with her teacher from Rudd School of Rock's gentle encouragement and enthusiasm, she has stuck with it. Her teacher selects contemporary pieces of music that kids actually want to play and are inspired to practice. They see success quickly. Her teacher is professional and punctual but also relaxed, with a sense of humour……and must also be outstandingly patient!"
S Westlake