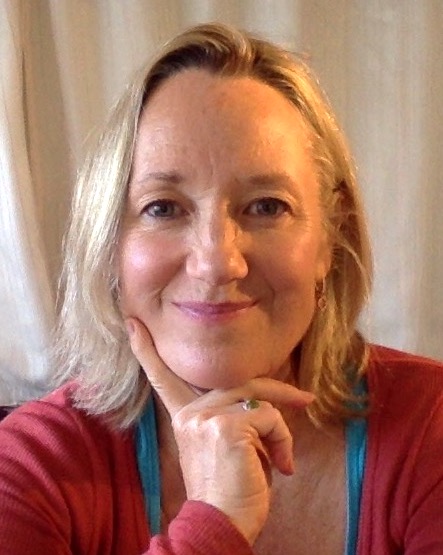 Auckland
Singing Lessons | Alexander Technique Lessons, Artist development, Drama Lessons, Online Lessons, Posture for Singers and Instrumentalists
---
Qualifications:

B.A., M.Ed., cert.Spiritual Psychology, Registered NZ Teacher, Certified Leader of the Dances of Universal Peace

Pricing:

Private and semi-private sessions available by arrangement for you or your team/ organisation - contact Sally for a brief, complimentary conversation to clarify your coaching goals.

Styles:

Authentic Voice, Vocal Empowerment, Overcoming shyness, Presence, Influence

Suitability:

Teens and adults
---
Bio
Private sessions and group classes in person or via Zoom…Also, sacred song and dance gatherings in central and west auckland…next events, Monday night, 10th August…7:20 for 7:30 start, in Henderson, and Saturday, 26th September in Ponsonby… Contact Sally for details
I have spent the last 25+ years developing my SAMA activation method of voice coaching…helping people to express their authentic voice, presence, awareness, intuition, and sacred connection. Combining my professional background in singing and dancing, communication, education, psychology, and acting, I help people step up, speak up, and sing out and to feel at one with the interconnected web of life.
My professional experience as an intuitive and transformational voice coach have naturally prepared me for working with the dances of universal peace as a certified leader. As a trained practitioner in Reiki, spiritual psychology, intuitive dreamwork, with degrees in Communication Studies and Education, I find the dances to be one of my more joyful, healing and empowering practices.
The dances of universal peace combine so many powerful modalities – all towards the goal of world peace through healing and awakening hearts to the one interconnected web of all existence. Singing, dancing, music, meditation, community, seasonal rituals celebrating nature all intertwine to create a unique atmosphere of joy, depth, and  transformation.
I first met the dances in 1991, where I began my voice and life coaching practice, in Boulder, Colorado. Since then, I have sung and led singing and movement in workshops in the Pacific on Maui, Kauai, and Fiji, and Aotearoa New Zealand as well as in Philadelphia and Baltimore, England and India.
Through the years, my focus has shifted from the physical vocal and movement techniques taught by many of my teachers to more emotional and spiritual healing techniques through voice and movement, inspired by Rudolf Steiner's Eurythmy and the Werbeck singing approach and my time studying Alexander Technique, raga singing in India and hula dancing in Hawaii.
Today, I strive to live my life led by 'the spirit of guidance' and in close relationship with 'the 'sacred book of nature'.
What I offer:
I welcome invitations to lead dances throughout Aotearoa New Zealand and overseas, for conferences, retreats, camps, therapeutic environments, community events, or for special occasions like weddings.
I am available to support developing leaders as a mentor in person or online, and can support you in finding and strengthening your singing voice and 'voice of leadership'.
I can teach basic guitar chords, strums, and finger-picking techniques or support you as a musician and singer.
My website for businesses wanting professional development coaching for their leaders and teams is www.sallymabelle.com
I look forward to connecting with you.
Phone +64 (0)21 0222 8782 or email sallymabelle@gmail.com
---
Teaching Info
During your coaching session, you can expect to enter a fun, nurturing environment, where you will be given specific, easy to learn singing and movement exercises to empower your most natural voice and expressiveness. Sally uses simple songs with natural movement to free your breathing, improve your tone, rhythm, and expressive qualities.
She works with simple songs and rounds, pop, folk, and world music chants and rounds which best facilitate a natural style of singing and self-expression.
Sally adds the essence and quality of the soul, which took my experience beyond skill into expressing from my heart.
Former student from Sally's US-based voice and presence classes
I am extremely grateful to have been connected with Sally when searching out a coach to help me build my personal presence. Over seven months I learned so much more than expected - as we traversed the skill sets of Voice, Presence, Vision, Values, Veneration and how these could be applied to current issues at work and home. Sally's skills in acting, singing, coaching, spiritual psychology, education, result in a unique combination which I found fascinating, uplifting and empowering. The world needs more people with the skills Sally brings - I wish her all the best as a cultural change agent.
Adrienne Darling, Head of Economic Regulation and Pricing, Auckland International Airport Ltd.
Working with Sally was extremely rewarding. She is fun, energetic and so passionate and expressive. Sally set up a safe environment and allowed me to explore and experiment with my expression. I left each session with my muscles stretched and a little more confidence in my ability. I was shown powerful exercises that helped widen my expression in addition to new processes and structures which allowed me to craft keynote speeches. I was not even aware that my voice could make some of the sounds that it did. Before I started I was really unsure of how Sally could help, I was uncomfortable with how I sounded and knew that my voice was a bit dull. My speeches lacked that engagement I was trying to achieve. I thought voice coaching was for singers and actors only. By the end of the sessions, I was more aware of what I could do and achieve, more confident and comfortable in trying new things and had a real appreciation of the power of my voice and what it could do with the support of a great coach. The three biggest benefits I gained from working with Sally were the ability to be expressive and be dynamic in front of an audience, the confidence to try new things and the knowledge of how to structure and craft a keynote or workshop. Sally the most rewarding part which was a true bonus, is I now really enjoy reading my son stories out loud, he is engaged and hanging off each word, he even cried the other day when I was reading a very sad part of a story, because he thought I was genuinely sad. I have been given a glimpse of what can be achieved, now I have the rest of my life to play and grow expressively. Sally I would recommend you to people that are committed to growing their leadership voice. Thank you.
Steve Wooderson, Executive GM, Siemens
A coach of Sally's calibre knows just the right exercises for body-work/movement, breath and mental focus to bring the changes that get us back in touch with our potential. In a supportive environment, she demystifies the process; helps us to explore and enjoy the process of uncovering our own voices. She works with sensitivity at a pace all can share and where we co-carry the excitement for one another's progress as well as our own.
Gaylene Denford-Wood, Former Program Director, Teacher Education, Auckland University of Technology