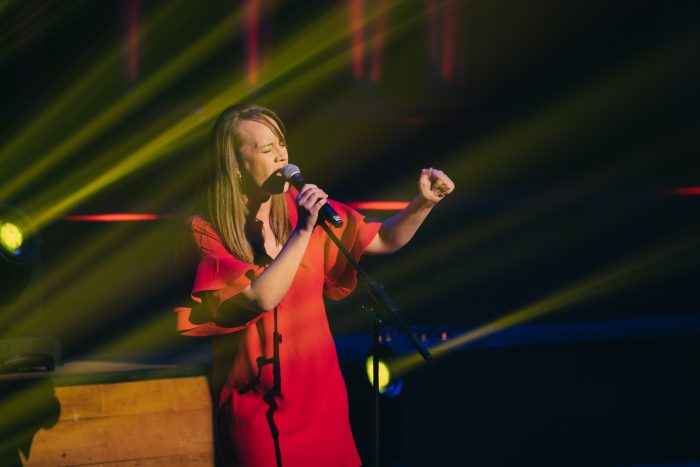 Auckland
Singing Lessons | Artist development, Theory Lessons, Jazz Improvisation Lessons
---
Pricing:

40 mins: $65

Styles:

Jazz, Pop, Commercial, Rock, RnB, Contemporary

Suitability:

Children & Adults from Beginner to Advanced
---
Bio
Sing Creative
Welcome to Sing Creative! Where we love to teach our students the art and craft of singing.
Come and learn from the best, where your instructors have the experience and skill to provide you with tools to be a great singer.
No matter what age you are, or whether you're a beginner or a professional, Ra invites everyone to come along and learn.
Sing Creative represents so much more than just singing. This is a place that helps build confidence, connect emotions with songs, and most importantly, we're all about having FUN!
Your Instructor
Ra has performed at the highest level around the world. For Royalty in the Middle East through to the most exclusive hotels in China, she's sung in 10 countries over 6 years, and now loves singing at home in New Zealand.
While completing her Bachelor of Commerce from the University of Auckland, Ra became heavily involved in the music scene.
After being scouted by overseas agents, she left New Zealand at the age of 23 to perform in 5 star hotels in over 10 different Countries and continued this lifestyle for over 7 years.
Ra gained experience in 7 piece, 10 piece, trio and duo bands as a lead vocalist, singing genres such as Jazz, Pop, Rhythm & Blues, Commercial / Top 40 and Rock.
Experience:
Ra has performed and taught in Malaysia, China, Thailand, South Korea, The United Arab Emirates, Oman and Bahrain
Other local performances include opening for Dave Dobbyn in 2018, performances at the Auckland Town Hall as well as private and corporate gigs.
Ra started teaching vocal lessons part time at the Abu Dhabi international music institute (Children and Adults), and has been teaching in New Zealand since 2016.
Copy and paste this link in your browser to see Ra's Performance Videos:
https://www.youtube.com/watch?v=hmSx7FaHpxA
https://www.youtube.com/watch?v=dYoZL0LB6UY
https://www.youtube.com/watch?v=sRZGJkAMjCc
https://www.youtube.com/watch?v=go9Dr6yToU4
https://www.youtube.com/watch?v=iXWkYx6CynU
https://www.youtube.com/watch?v=rMD7ipTQWCs
---
Teaching Info
All ages are welcome from beginners to professionals.
Call or text 021 0298 3094 for more information.
What you'll achieve at Sing Creative:
Learn how to use your voice to sing different genres

Tailored programs where Ra will work on improving weaknesses and utilise strengths

Learn important microphone techniques

Receive studio recorded versions so you can show friends and family what you've achieved  with your singing

Learn how to be a stage performer

Learn how to sing with emotion and feeling