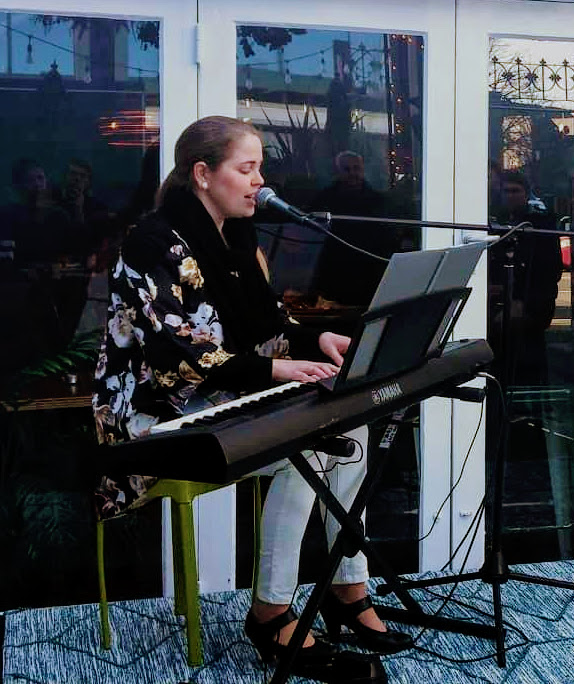 Christchurch
Piano Lessons | Keyboard Lessons, Singing Lessons | Theory Lessons, Drama Lessons, Music And Movement For Under Fives, Online Lessons, Posture for Singers and Instrumentalists
---
Qualifications:

Bachelor of Music Arts

Pricing:

Please see sapa.co.nz for pricing options

Styles:

Contemporary, Classical, Country, Pop

Suitability:

All ages, beginner to intermediate level
---
Bio
My name is Mrs. Hannah Snelling and I started Sparrow Academy of Performing Arts in early 2017. With 2 diplomas and a degree in music arts and performance, and 10+ years experience in the music industry, I have plenty to offer.  My goal and passion is to provide children with the skills and confidence to express themselves through performance. Preschool Music and Movement is one of my favorite classes to teach, Musical Theater for primary school age is a close second. Adult students are welcome, especially those with little prior music tuition, or those wanting to brush up on their performing skills. A strong foundation in music can lead to a world of opportunities.
My main teaching takes place in my home studio in Richmond; I have limited lesson slots available Tuesday – Thursday. I also work with a team to run Mini Musos at Majestic on Wilmer St. Wednesdays at 10am.
I enjoy performing as Ms. Sparrow, Children's musical entertainment is bookable for parties and events. Contact me for more info.
---
Teaching Info
My teaching approach is largely interest driven. I believe music should be fun and engaging. Students choose a piece they want to learn and I will adapt it to their level. I like to use the Hal Leonard piano lesson method book series in my teaching to give lessons structure and keep the momentum going. For adults, I have found the Alfred adult lesson books to be my preference. Theory and rhythm practice are part of each lesson, as is playing "by ear". I like to include theory flash cards and music games and resources from many sources to keep lessons interesting.
Find out more at www.sapa.co.nz or by emailing hannah@sapa.co.nz
Hannah was very patient and friendly helped my child gain confidence and is a fantastic talented teacher.
Benji
Hannah is one of the best and most competent/skillful musical theatre performance and music teachers/performers in Christchurch. Hannah's musical theatre performance fluency and music knowledge: switched on my music aural visual learning ability; caused me to pass my Trinity College musical theatre grades exams with top marks. Her competent musical theatre dance/performance choreography skills made me in less time overcome a struggle I suffered for many years eg. me dramaturging, improvising and choreographing my non-literal but individual-creative-licensed, historo-dramaturgically accurate abstract-looking musical theatre dance movements/routines storytelling my performances of musical theatre songs with historical accuracy. That's impressive of her. She's a very keen musical theatre performance/music/dance/singing teacher. She puts so much passion and love into her musical theatre performance/dance/singing/music teaching and her helping me choreograph historically accurate musical theatre dance routines/styles. I enjoy when in my musical theatre dance classes with Hannah, Hannah and I each enjoy, like and approve our suitable, historically accurate, historo-dramaturically-accurate, non-literal, abstract-shaped, creative-licensed musical theatre dance choreography movements ideas.
Missy Mendoza