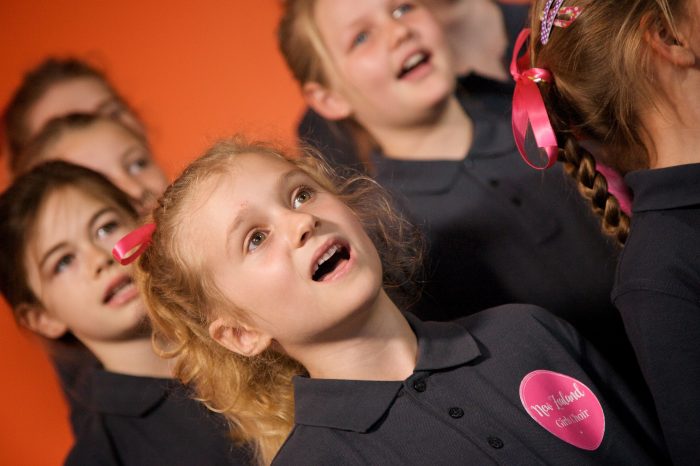 Auckland
Singing Lessons | Choirs
---
Pricing:

$100 - $130 per term

Styles:

Pop, Rock, R&B, Contemporary, A Cappella, Blues, Jazz and more

Suitability:

5yrs old to Adults
---
Bio
At the New Zealand Girls Choir we thoroughly believe everyone has a voice and that everyone deserves to be heard.
It is our goal to inspire, challenge, create and build confidence in a nurturing and supportive environment where young girls can understand their voice and how to take control of their place in this world.
Any girl age 5 and up can join us as we sing, dance, perform and make friends in weekly classes. We cater to all abilities and confidence levels.
Everyone can sing with the right support and education and we're here to help.
Voices on The Avenue is our adult choir which caters for men and women. Come join us as we sing together once a week for an hour and a half.
---
Teaching Info
Our classes are divided into age groups to accomodate for each level of growth.
Girls from a young age understand how to move and grace the stage. Also how to project, harmonise, enunciate and communicate musical ideas both verbally and physically.
They understand that their ideas matter to the group.
They make life long friends and learn fun, modern songs each week in their classes.
The New Zealand Girls Choir follows the Orff and Kodaly philosophies.
We also share the same values of our performing arts partner, Eliette's Music Academy.
We believe everyone is naturally musical. This is expressed in the way we talk, walk and move. We combine movement and dance with our singing as its important to us that our girls understand how to grace and move on a stage. It is just as important as the voice itself.
It is important to us that the girls have fun and become confident through self expression and discovery.
Each voice is uniquely different and has value.
Voices on The Avenue caters for all our adult singers.
Both men and women are welcome to join us as we sing together once a week for an hour and a half.
A range of music from gospel, pop and rock with a combination of a-capella singing will be involved.
TIMETABLE:
FORTE & AVANTI: YEAR 0 – 2 MONDAY 4PM – 5PM
CANTER: YEAR 3 – 4 MONDAY 5PM – 6PM
CANABILE & BEL CANTO: YEAR 5 & 6 MONDAY 6PM – 7PM
CANTISIMO: YEAR 7 – 9 MONDAY 7PM – 8:15PM
CONCERT: YEAR 10 – 13 TUESDAY 6PM – 7:30PM
VOICES ON THE AVENUE: ADULTS: TUESDAY 7:30PM – 9PM